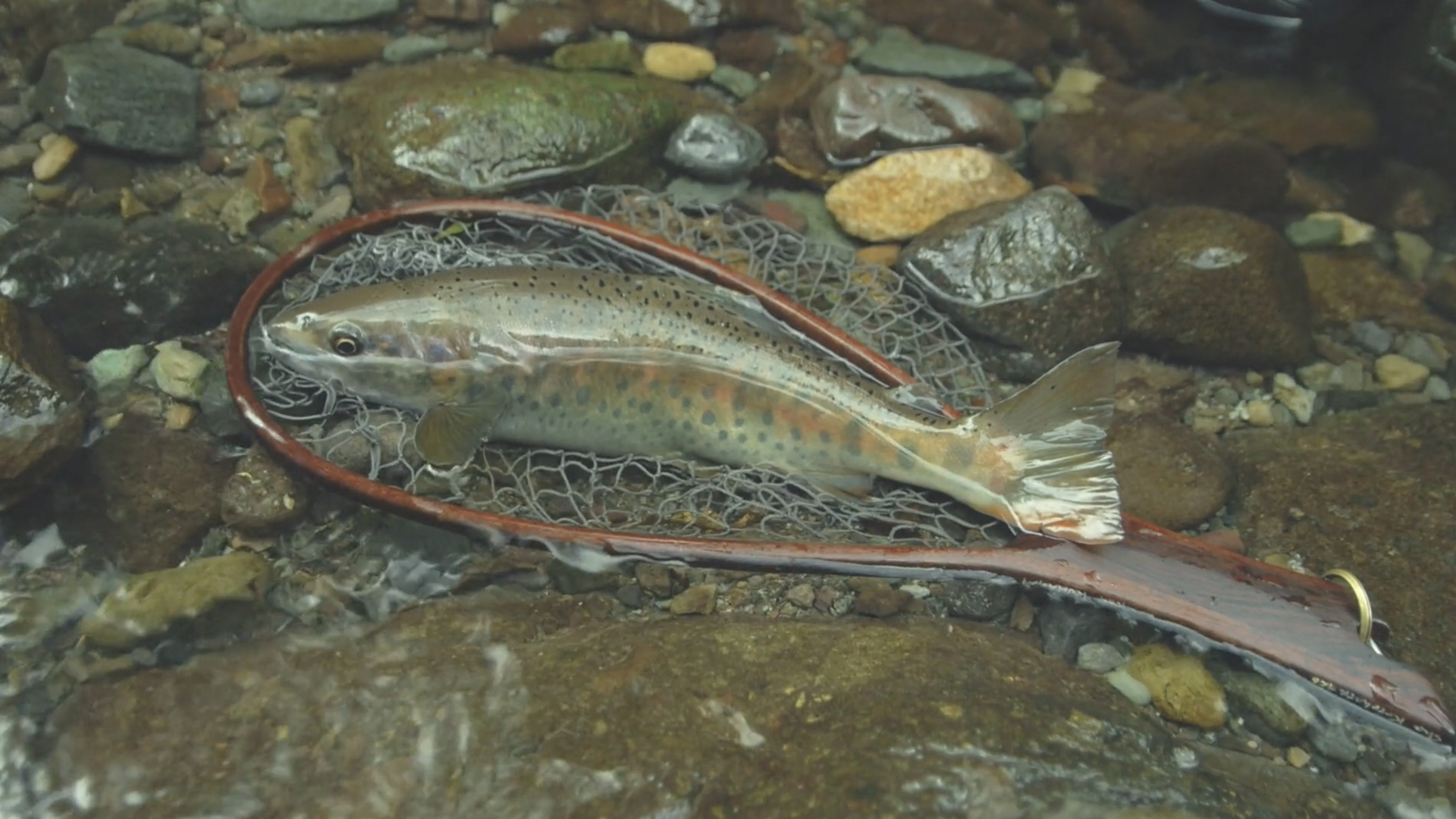 ABOUT SHAKU HUNTER
尺。30.3㎝。僕たちの前腕の中にある骨の長さ。
ヤマメやイワナがこのサイズまで成長することは滅多にないんだ。
街中でランボルギーニ・ムルシエラゴって見たことある?
渓流で尺超えの魚に遭遇する確率ってそれと同じくらい。
東北の深い森の透き通った流れに棲む彼らに、そっとフライをキャストする。
SHAKU HUNTERになる心の準備はできてる?
ヒットすると闘牛みたいに暴れるから!
30.3cm, called SHAKU. This is almost the same length as our forearm.
Iwana(Japanese char) and yamame(landlocked type of masu salmon) both rarely grow up over SHAKU,
but selected ones grow up to such a length.
You have no Lamborghini Murcielago seen in your town, don't you?
The chance to see iwana and yamame over SHAKU in mountain stream is of much the same.
Imagin crystal clear waters running through the deep forests in Tohoku, Japan.
And, SHAKU HUNTERS gently casting a fly for SHAKU iwana or yamame in the waters.
Are you ready to step into SHAKU HUNTER's world?
Why? Both iwana and yamame over SHAKU must shake their heads violently like a bull fighting a matador.
Note: 30.3cm is 11 59/64in. Japanese flyfishermen traditionally believe that length is more than weight.
MORE FLY FISHING FROM SHAKU HUNTER