2019.04 YAMAGATA
宮城は春の大雪でダメそうなので
初めての川を求めて山形へFISH&CAMP。
Miyagi was heavy snow in the wrong season.
We moved Yamagata to find the river we never know for fishing and camping.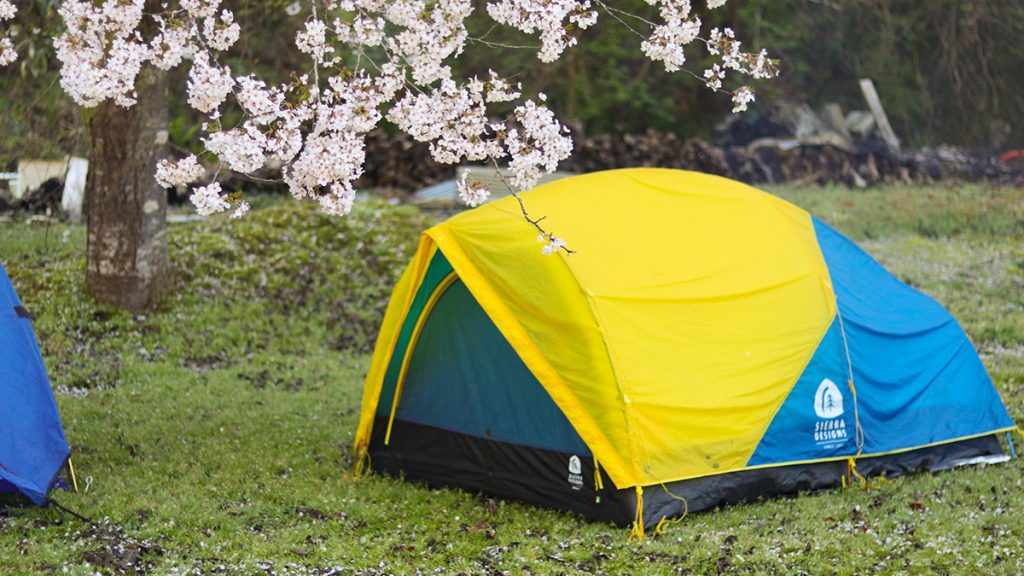 残念ながら本流は雪代で増水中。
上流へ移動し、濁りが少ない支流を探します。
Mainstream was high water due to thaw.
So we went to upstream to find clear water.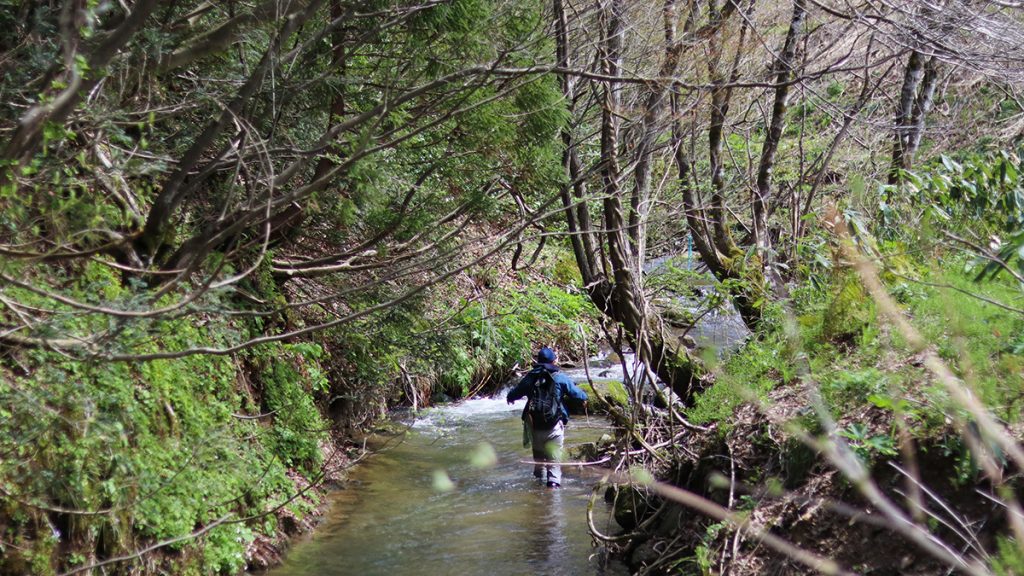 まだ緑がまばらなおかげで、きついオーバーハングでもなんとか竿を出せそう。
We managed to cast a fly on very small,bushy creek.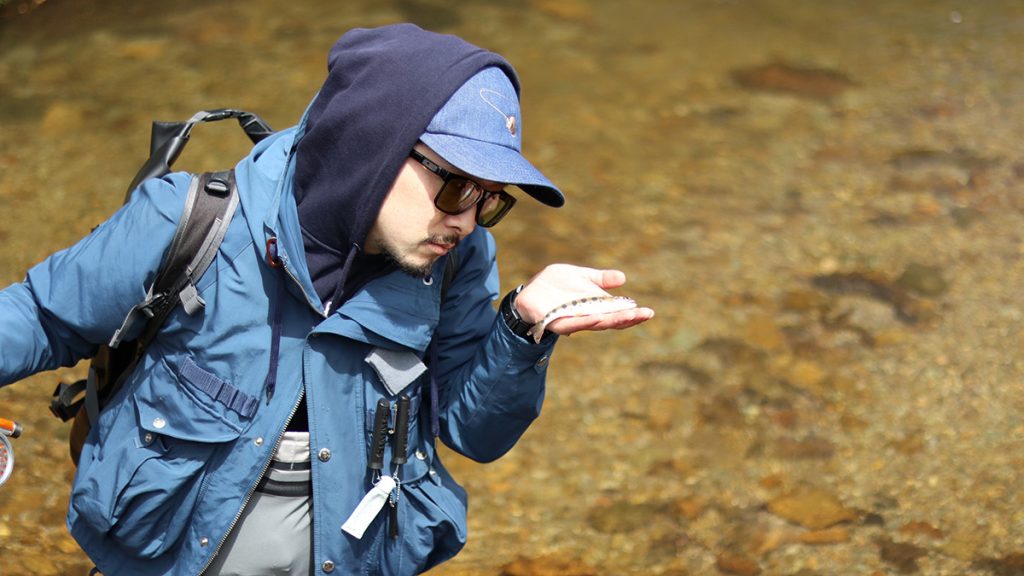 出迎えは手のひらサイズの新子ちゃん。
魚がいることはわかったところで、さらに上流へ。
Greeting from newborn baby Yamame.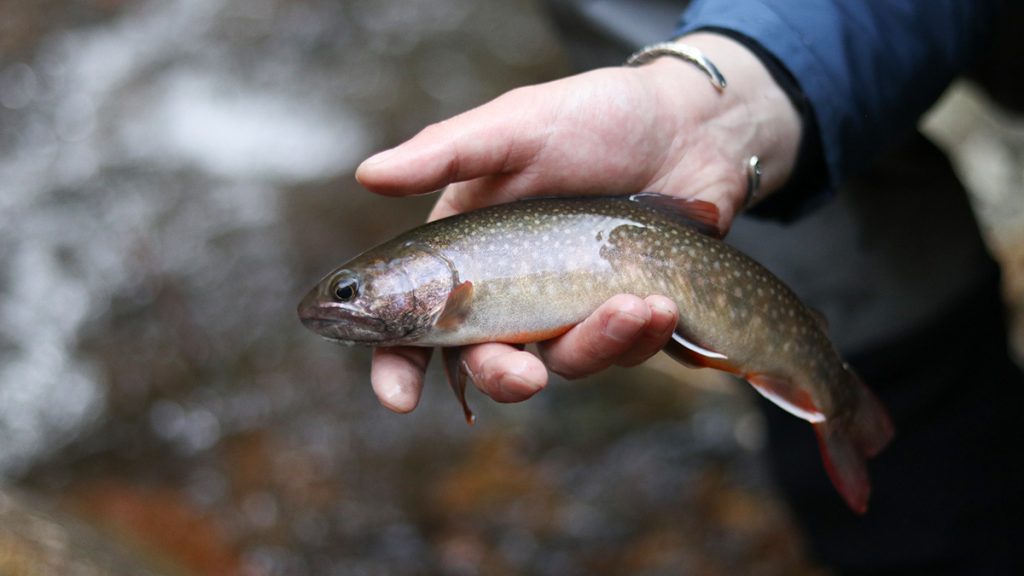 上流はイワナの楽園。
コカゲロウのハッチでライズの釣りもできました。
Finally We could find paradise of char with BWO hatch.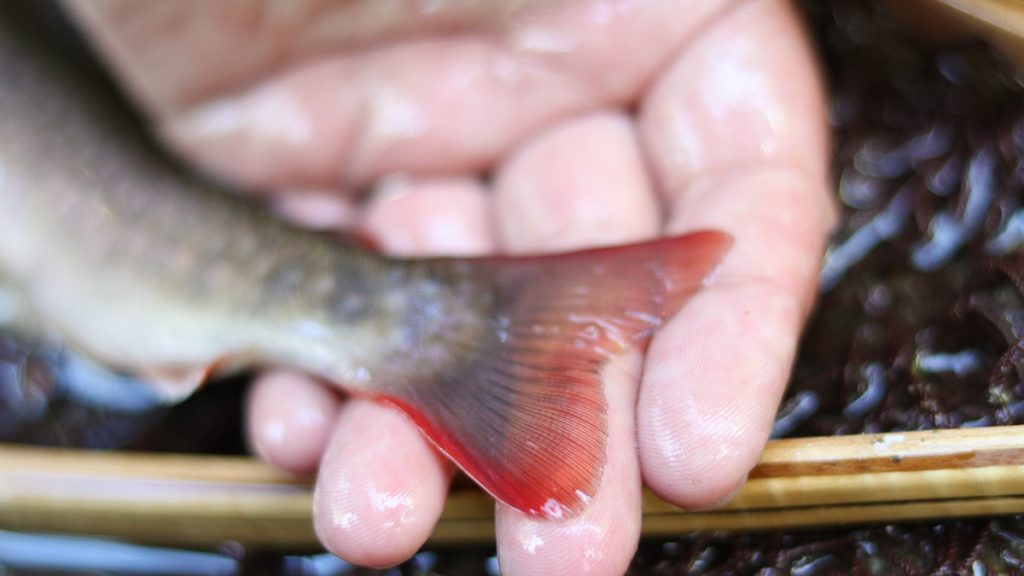 尾ビレの朱色が美しい庄内イワナ。
Beautiful red fin Shonai Iwana it was.
FLY:CDC DUN #16
MORE FLY FISHING FROM SHAKU HUNTER