2019.05 MIYAGI
Written By Ichiro Takeuchi
昼には雨が上がる予報。
ここのところ休みがあれば、中禅寺湖で大きなブラウンやレイクトラウトを追いかけていたので
久しぶりに地元の渓へ。
入渓してからしばらくは反応が薄く、先行者の存在を疑いましたが、
30分ほどで反応が増え始めました。
Car radio told me the rain would stop before noon.
I had chased big browntrout or 25inch mackinaw on the lake these days
but this day,Idecided to go to local small mountain stream.
No attack or chasing from fish for 30min or more.
I was thinking about another angler.But I just worried about nothing.
飽きない程度にこのサイズがフライに反応します。
エルクヘアカディスやアダムスパラシュートに疑う様子も無くイワナが浮いてきました。
Some good fish started chasing my fly with no doubt.
Elk hair caddis and Adams parachute worked well.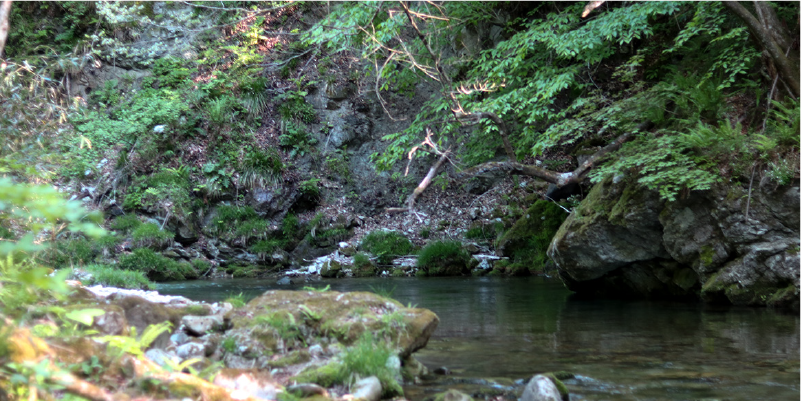 やがて、昨年から相性の良い、流れが直角にあたる岩盤のポイントへ。
壁際のバブルラインにフライを流すと・・・
(写真とは別のポイント)
It was no longer before I came to my favorite place where I love from last year.
I cast my fly to bubble lane near the rock wall.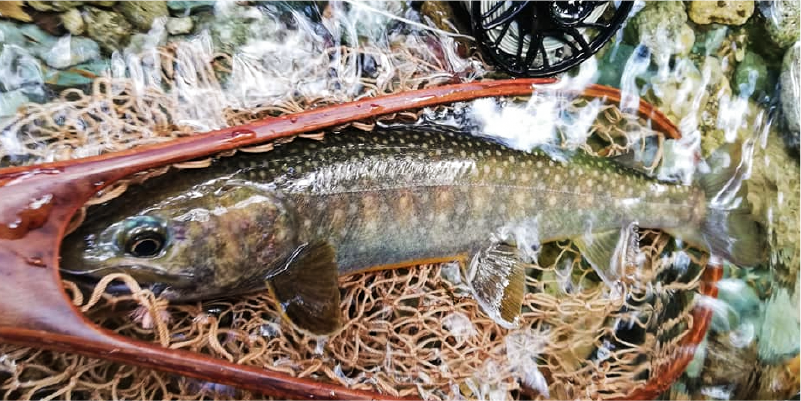 ローライトの下、アダムス P が吸い込まれ尺イワナが顔を出してくれました。
流れも有るので 7X では不安でしたが、ラインブレイクのスリルと共にネットイン。
20インチやロクマル、ナナマルの世界も良いけれど、
30.3センチを境に数ミリで泣いたり笑ったりできるこの釣りも、
やはり僕は好きだと再確認。
My Adams parachute was sucked into the water under the low light.
My tippet was 7X so I worried about line break.
But finally I could catch Shaku Iwana with thrilling fight.
I know I love 20inch brown trout or more bigger rainbow trout.
But I again realized how much I love these fish that 12inch or small.
This is Japan.
FLY : ADAMS PARACHUTE #14 , ELK HAIR CADDIS #14
MORE FLY FISHING FROM SHAKU HUNTER